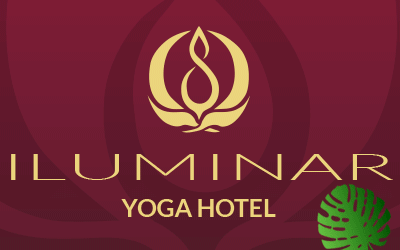 WIN a Free Exquisite
Costa Rica Yoga Vacation
at ILUMINAR YOGA HOTEL
Your 3-night stay for up to 3 people INCLUDES:
Unlimited Yoga Classes
3 FREE Surf Lessons
Full Raw, High Vibration Food and Juice Package for 3
PLUS
OUR website's book direct offerings:
Free Welcome Drink
Free Infused Water
Free Raw Snacks
Free Organic Coffee
Free Beach Cruizers
Free Concierges Services
Additional nights or rooms during your stay, if available, are offered at a discount!
Includes ALL taxes and fees. Travel to, and in, Costa Rica, is NOT included – we are happy to help you with your travel questions.
Promo end date is AUG 15th, 2018, and winners will be announced Sept 1st, 2018 for your ideal travel dates, based on availability, between Jan 15th and April 30th 2019.
* ILUMINAR is a peaceful relaxing hotel where guests can experience a calm atmosphere. For families with children under 7, we recommend a stay at our sister hotel KayaSol which is conveniently located right across the street!
PACKAGE VALUE $1,800!
3 GOOD REASONS TO BOOK ON OUR OFFICIAL WEBSITE!
THE BEST AVAILABLE PRICE AND CUSTOMER SERVICE
We always guarantee the best available price on our website and if you find a better price on the then contact us! We are available to talk!
100% SECURE CREDIT CARD PAYMENTS
Our online reservation system uses a secure server, encrypted at 256 Bit to guarantee the maximum level of protection. You can use your credit card in total safety.
EXCLUSIVE SPECIAL OFFERS
On our official website you will find exclusive Special Offers, Excellent Discounts and Guaranteed Savings! Join our Newsletter to learn more.
Other Complimentary Items when you Book a Room Direct on our website are:
Free Welcome Drink
Free Infused Water
Free Raw Snacks
Free Organic Coffee
Free Beach Cruzers 
Free Concierges Services